Upgrade OKX API integration to V5
being verified
This post was marked as
being verified
This post was marked as
in progress
Merged in a post:
Can't add Okex Wallet
On
Cointracker.io
ther's needed a v3 API from Okex. But on Okex you can only create v5 API. And this ist not working on
cointracker.io
. Please add v5 support.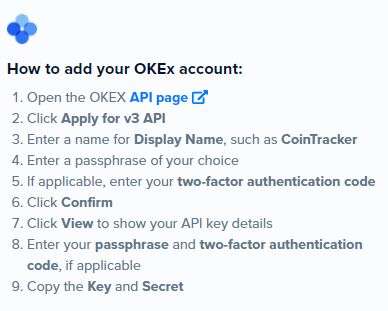 Merged in a post:
Okex API Is Now On V5 - *NOT WORKING*
Okex updated its API from V3 to V5.
Old API's are syncing fine.
Any new API connections won't connect. Says failed.
Forum post is here